Acoustical & Upholstered Panels
Acoustical Fabric Wrapped Panels answer your acoustical and aesthetic needs with their strong sound absorbing performance, durability and elegant appearance. These panels are used for sound reduction and reverberation control. Available in a wide variety of sizes, shapes and colors.
These fabric wrapped sound panels come in standard or custom sizes, up to 4' x 10' in 1" or 2" thicknesses and are available in the following configurations.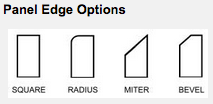 Standard color options are the Guilford fabric FR701, 2100 series line. Designer selected fabric wrapped sound panels available upon request. The panels are Class 1 fire-rated and offers various edge details as well as installation options.

Applications include Houses of Worship, Teleconferencing and Videoconferencing Rooms, Broadcast and Recording Studios, Multi-Purpose Rooms, Home Theaters and Auditoriums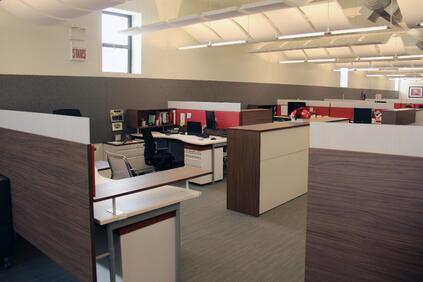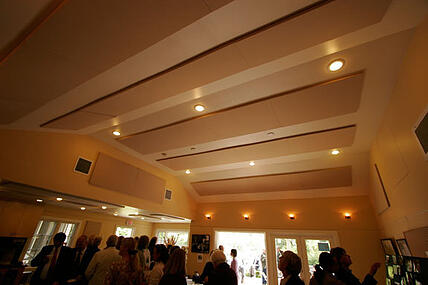 Wall Upholstery is prepared with lush layers of under-padding. This allows major construction flaws in walls and ceilings can be covered without expensive repair.
Fabric padded surfaces are not just for residential situations. Restaurants, hotels, ballrooms, recording studios and just about any other commercial installation that requires beauty wedded to practicality will benefit from considering upholstered walls and ceilings.
Decorating with Fabric has several methods of Wall Upholstery depending on the application. Feel free to consult with us on your next Wall Upholstery project to determine the correct application required.